Say hello to a more efficient and user-friendly approach to verifying auto insurance data. MeasureOne is a unique credentialed-data platform that enables businesses to automate access to any insurance data found in an online account. And we're making it even easier for policyholders to share their data. They can now effortlessly upload a picture of their insurance card or declarations page via the MeasureOne platform to get you the auto insurance information you need to verify, reducing your team's workload while increasing conversions.
Auto insurance verification is cumbersome, MeasureOne makes it easy
With our new insurance card and declarations page upload feature, there's no longer a need for your team to manually verify coverage details. Now, consumers can upload a picture of their insurance card or their declarations page directly into your app for automated document processing by MeasureOne. Once the image or document is uploaded, MeasureOne takes care of the rest, processing and parsing the relevant information on the card or document and providing you with the requested insurance data instantly.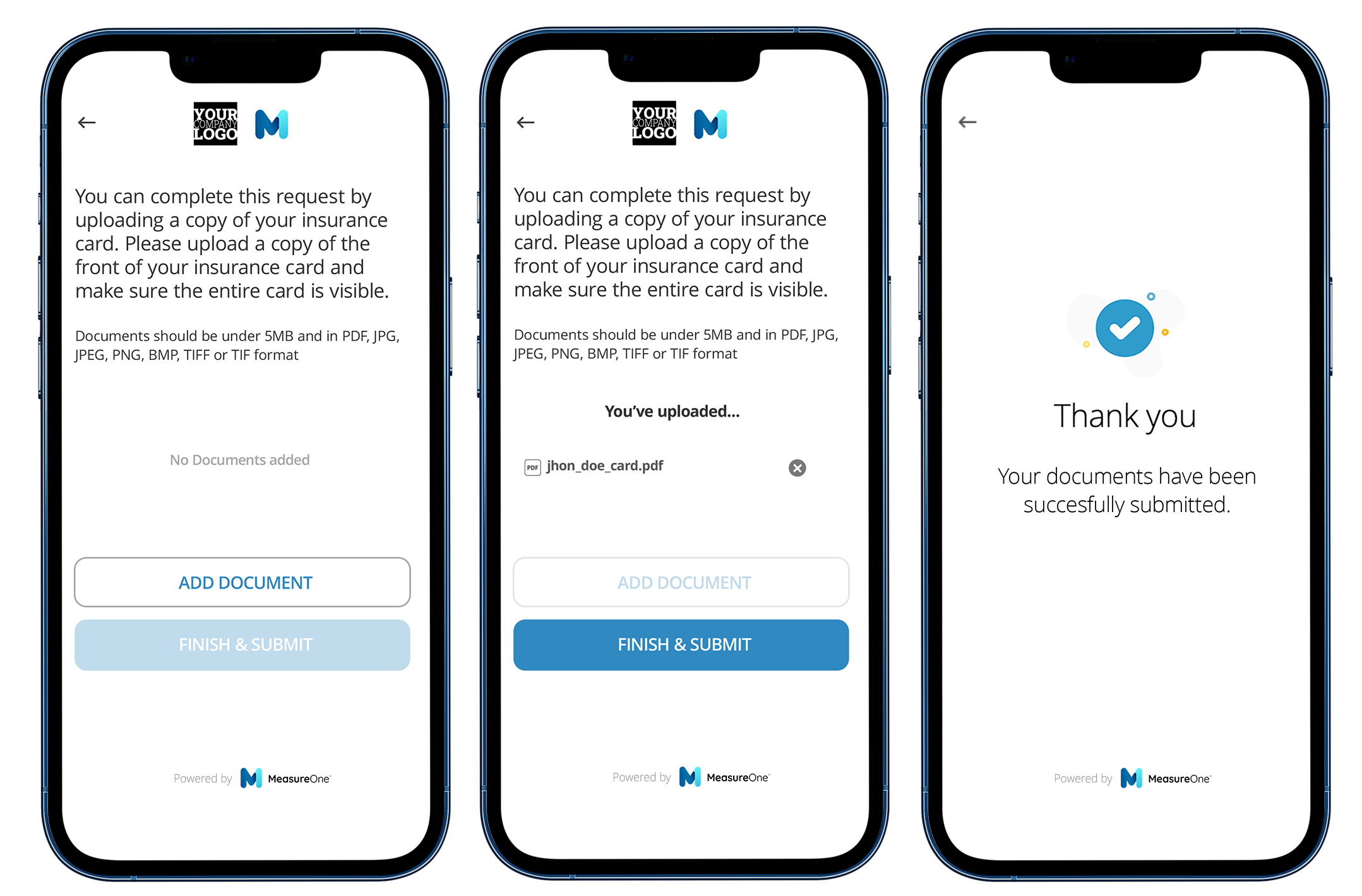 For any business that needs to verify auto insurance, MeasureOne's insurance card and declarations page upload simplifies the workflow for your team and your users and ultimately drives more conversions and reduces your risk.

Ready to simplify the auto insurance verification process for your users and drive more conversions? Great news—You get 30 days free to try when you sign up today.