Automotive
Originate auto loans, confirm auto insurance coverage, and more.
Lower your costs and make faster lending decisions with automated VOIE

Instantly collect proof of auto insurance and coverage details

Process insurance policies, W2s, paystubs, and more with 100% accuracy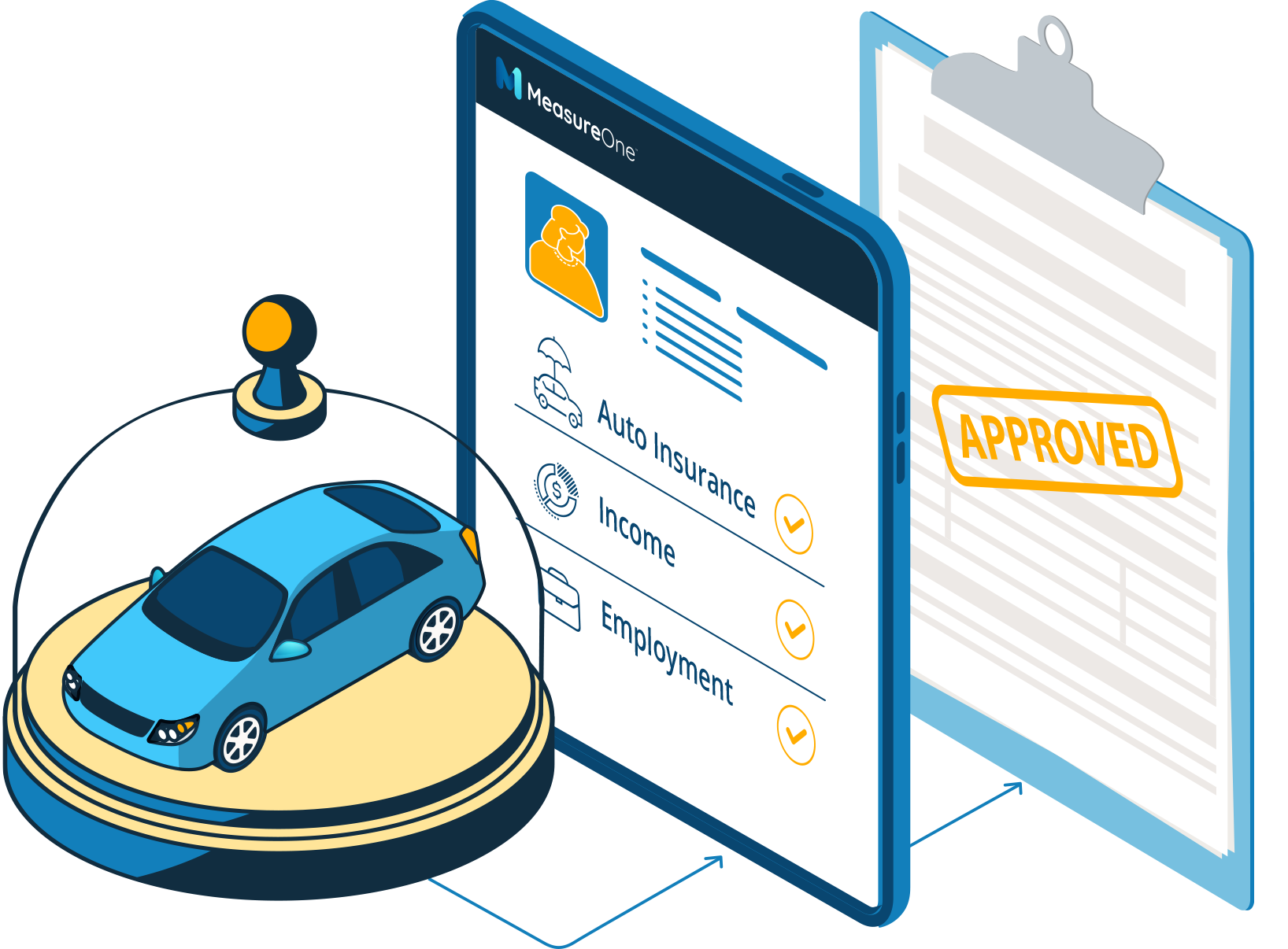 Instant Data for the Automotive Market
Your One-stop-shop for verification
A powerful platform
Integrate once with MeasureOne's API and access any data that lives in consumers' online accounts for any verification needs
Single, easy applicant experience
Verify consumer data including auto insurance and income and employment with one consistent UX
Full Automation
Faster processing, and increased conversions means more approvals, reduced errors
Superior market coverage
95% of all major auto insurance carriers, 5000+ payroll processors, 100% of the US employment market
Consumer privacy guarantee
All data consumer approved
Document Processing
Proprietary, automated, and deterministic document processing with 100% accuracy
Automotive Use Cases
We power any verification you need to deliver consumer automotive services
Getting Started is Easy
From small business to enterprise, integration solutions for everybody
Hosted Portal
MeasureOne provides hosted web experiences with no development required for dealerships and in-branch lenders
3rd Party Platforms
MeasureOne integrates with third party platforms allowing for easier integration and deployment using your existing operational workflow with recurring and one-time data access
API
Integrate the consumer experience natively into your application. Results will automatically populate your platform
Customers
Trusted by 90+ brands, MeasureOne is the leading consumer-permissioned data platform for the automotive market.


"Using MeasureOne has allowed us to accurately verify income for our members in a shorter time-frame than ever before.Plus, the MeasureOne team is so helpful and always enthusiastic when we provide feedback."
Ready to get started?
Let us show you the value of consumer-permissioned data for your business