Web3 & Blockchain
Get the information you need while keeping customers in control of their data
Give users control over their data without compromising your business needs
Get real-time access to the data you need with direct consent from consumers
Leverage consumer-permissioned data to enrich or verify digital identities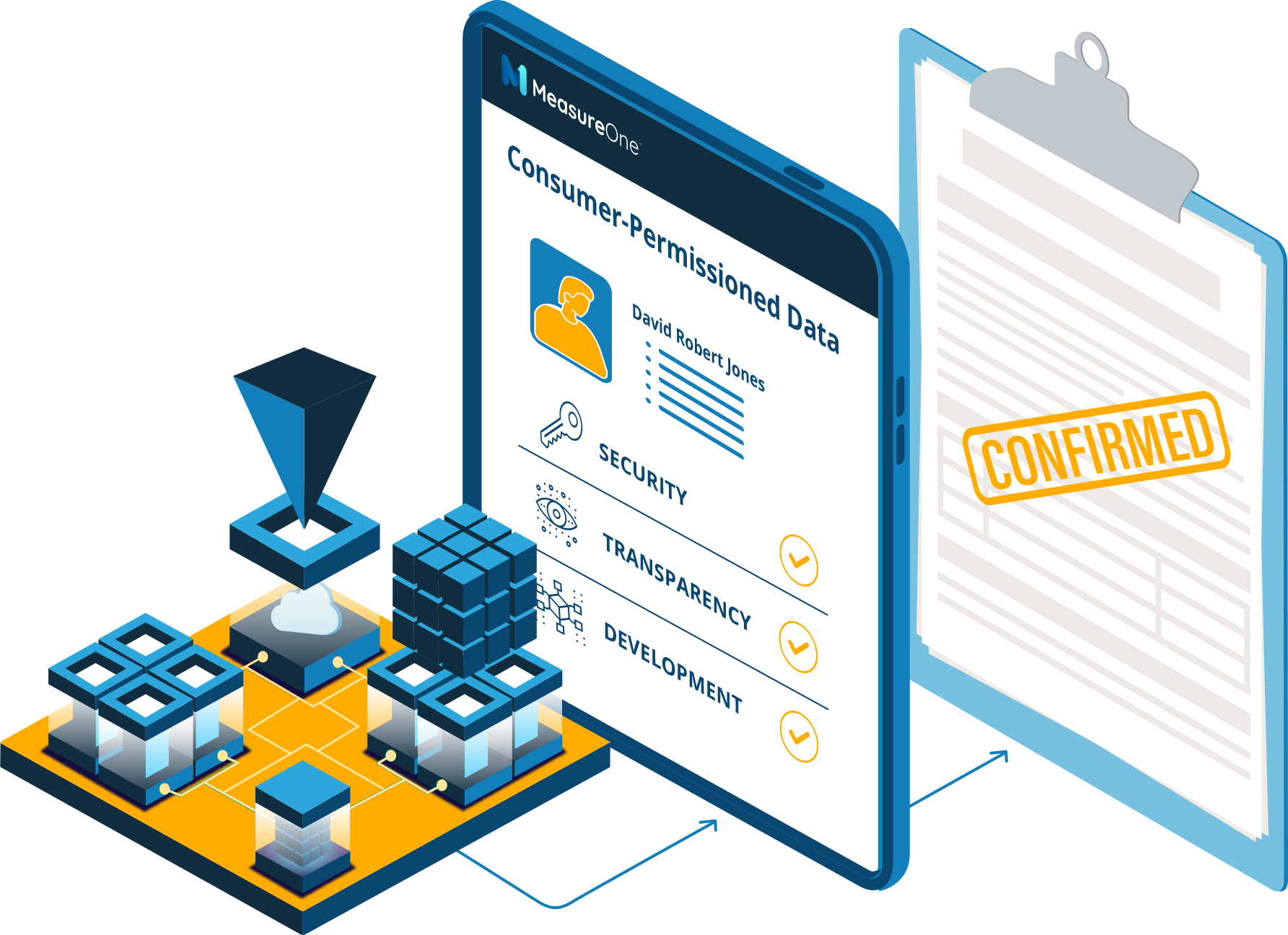 Instant Income, Employment, Education Data, and more
Your One-stop-shop for verification
A powerful platform
Integrate once with MeasureOne's API and access any data that lives in consumers' online accounts for any verification needs
Single, easy applicant experience
Verify consumer data including income and employment with one consistent UX
Full Automation
Faster processing and increased conversions means more approvals and reduced errors
Superior market coverage
4.5x the industry average for payroll coverage with 5000+ payroll processors and a unique waterfall approach
Consumer privacy guarantee
All data consumer approved
Document Processing
Proprietary, automated, and determinisitic document processing with 100% accuracy
Web3 & Blockchain Data Use Cases
We power any verification you need to deliver Web3 & blockchain technology
Digital Identity
Increase adoption of your digital identity solution by keeping users in control of their personal data every step of the way. Verify crucial aspects of identity without the need for a middle man.
Digital Data Wallet
Connect to traditional web data sources to verify account ownership with the user in control of the entire process.
Background Checks
Have users consent access to different online accounts so you can easily get access to the records you need for background checks.
Consumer Data Sharing
Consumers grant access to their personal data for the sake of advertising consent or account validation.
Privacy
Consumers grant permission for the sharing of their personal data with businesses in order to unlock benefits and personalization. By applying a human-in-the-loop process to consumer data sharing, consumers are able to retain utmost control and privacy over how their personal information is shared and for what purpose.
Customers
Trusted by 90+ brands, MeasureOne is the leading platform for instant access to and verification of consumer data for the Web3 & blockchain market.

"With industry-leading coverage and consumer privacy at the forefront of their values, MeasureOne is the perfect verification partner for us as we continue to pave the way for a better digital mortgage experience."
Ready to automate?
Let us show you a better way to access and verify consumer data for your business