Tenant Income & Employment Verification for Property Management
Streamline your application process, expand tenant qualifications, and accelerate occupancy
Transform the applicant experience with automated verification of income and employment
Verify your tenants hold adequate renters insurance in minutes
Leverage consumer-permissioned data to accelerate the tenant approval process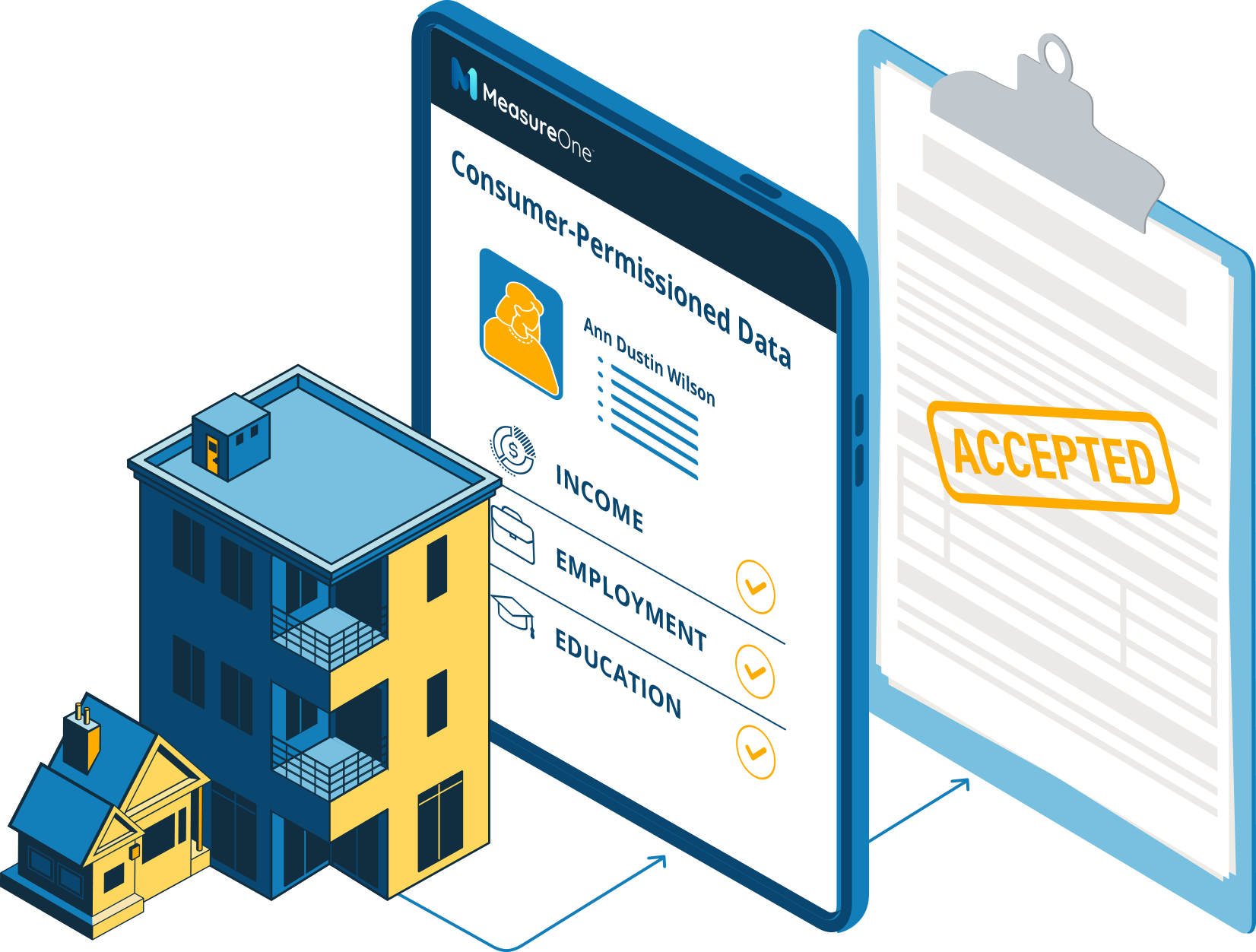 Instant Tenant Income and Employment Data
Your One-stop-shop for verification
A powerful platform
Integrate once with MeasureOne's API and access any data that lives in consumers' online accounts for any verification needs
Single, easy applicant experience
Verify consumer data including income and employment with one consistent UX
Full Automation
Faster processing and increased conversions means more approvals and reduced errors
Superior market coverage
4.5x the industry average for payroll coverage with 5000+ payroll processors
Consumer privacy guarantee
All data consumer approved
Document Processing
Proprietary, automated, and determinisitic document processing with 100% accuracy
How to Verify Income for Tenants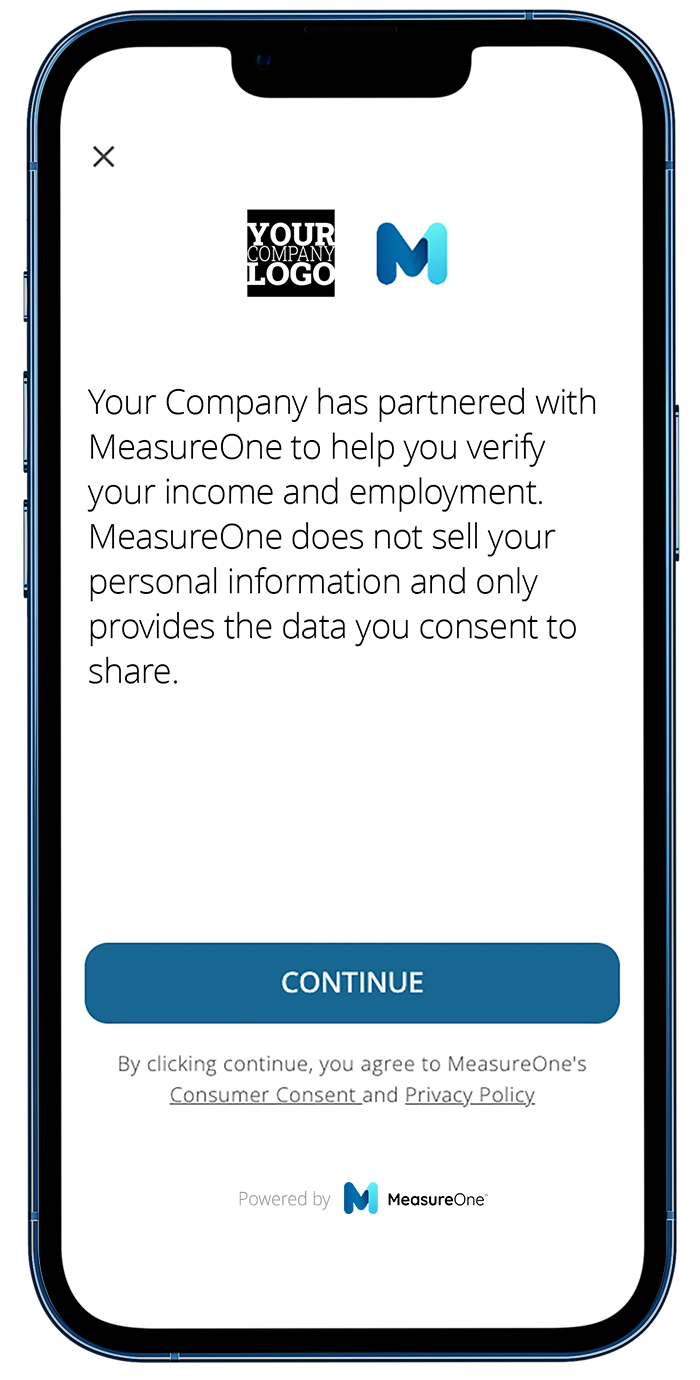 1
The tenant applicant gives permission to MeasureOne to access their income data for the specific purpose(s) of the requesting business (e.g. income verification by a property manager)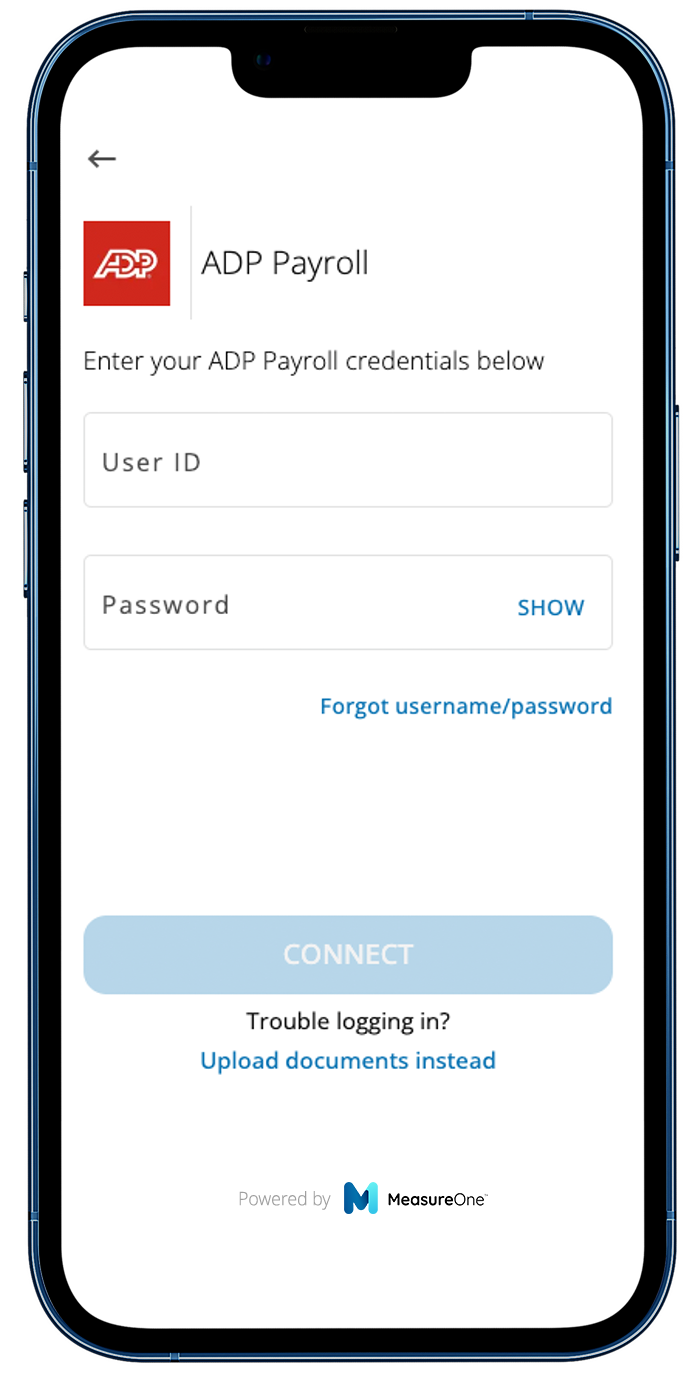 2
The tenant logs into their online payroll account within the MeasureOne platform to connect their source data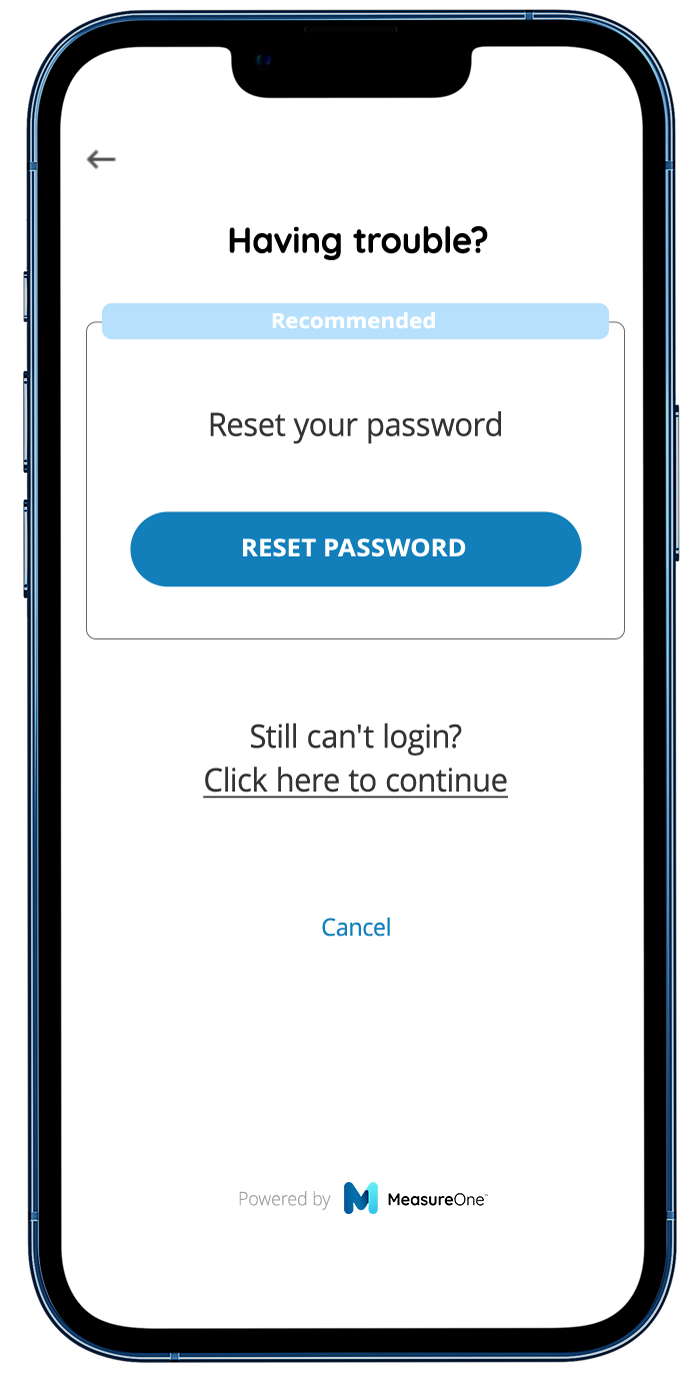 2a
MeasureOne provides direct links to payroll websites for easy username and password recovery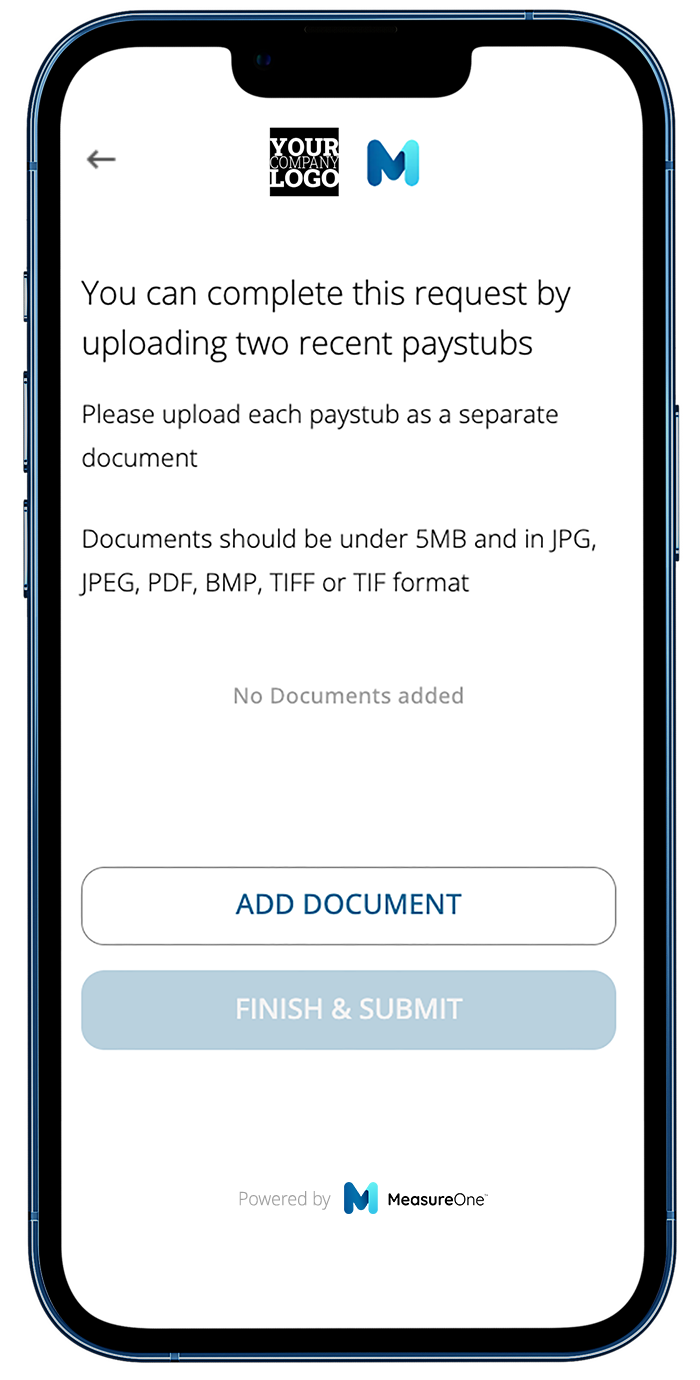 2b
MeasureOne provides an alternative option to income verification by enabling the consumer to upload recent paystubs and verify that data against bank deposits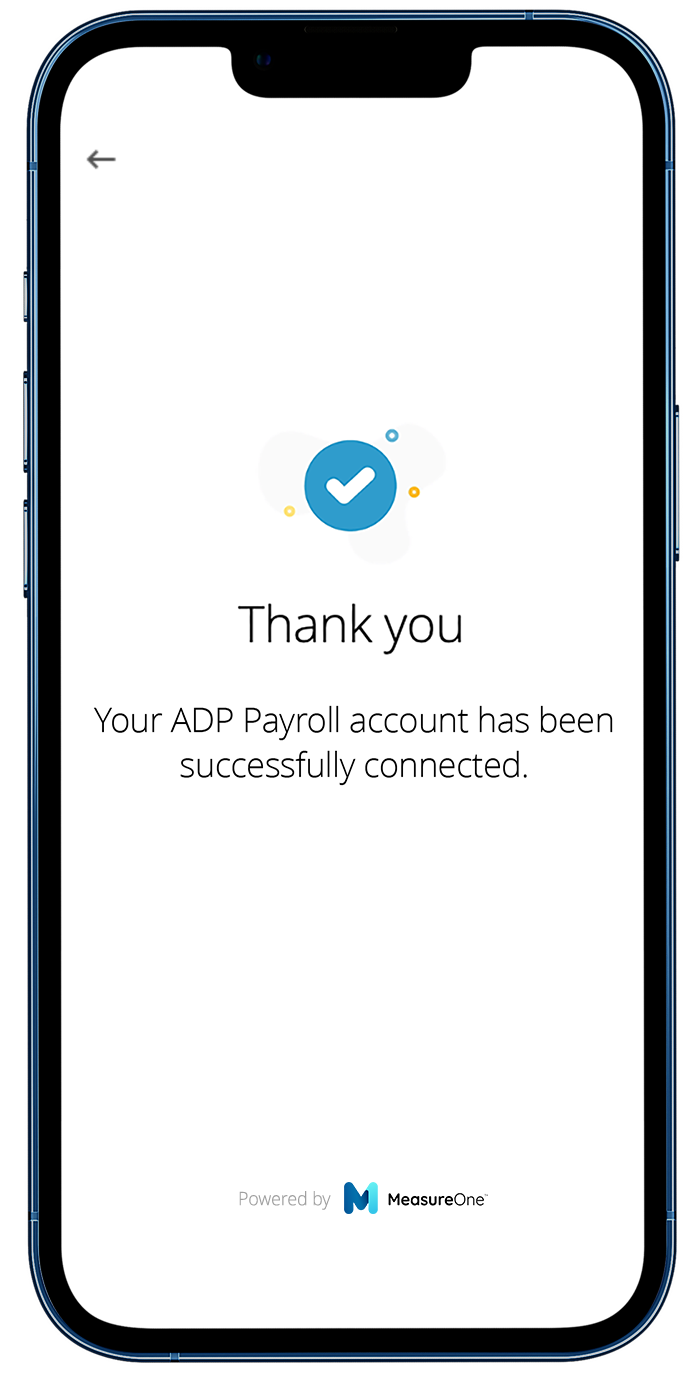 3
Success! The consented and verified income data is instantly delivered back to the property management company
Which solutions do most landlords use?
Landlords typically use background screening solutions to help evaluate potential tenants for credit checks, criminal history checks, rental history, and income and employment verification.
At MeasureOne, property managers use employment and income verification solutions to evaluate a tenant's ability to pay rent and to even combat tenant fraud. MeasureOne verifies an applicant's employment by connecting directly to their payroll account, or by processing documents that show their income, such as pay stubs or tax returns using MeasureOne's document processing solution, which allows for proprietary, automated, deterministic document and image processing with 100% accuracy. Document processing is an effective alternative for tenants who do not have access to an online payroll system.
What if the tenant doesn't remember their login credentials?
We provide a direct link to the exact webpage on the account website to recover/reset login credentials.
Are tenants comfortable sharing their credentials?
We are seeing near 100% participation in the process. There is also a strong precedent for consumers sharing access to much more sensitive data in return for some benefit to them.
What happens if the tenant never completes the process?
Best practice with our customers is to use MeasureOne as the primary solution. If for whatever reason, a consumer is unable to connect to their online account, they have the ability to upload the requested documentation for us to process and provide the data directly to you.

If for whatever reason the consumer still fails to complete the process, we recommend falling back to your current solution after a defined time frame.
Does MeasureOne have a support team for tenants?
Yes! Our support team is available 24/7 to answer consumer questions.
Can I white-label your service?
How to run a background screen on a tenant?
The process of running a background check on a potential tenant is simple:
Ready to get started?
Let us show you the value of consumer-permissioned data for your business