Document Processing
We support all documents. Proprietary, automated, deterministic document and image processing with 100% accuracy.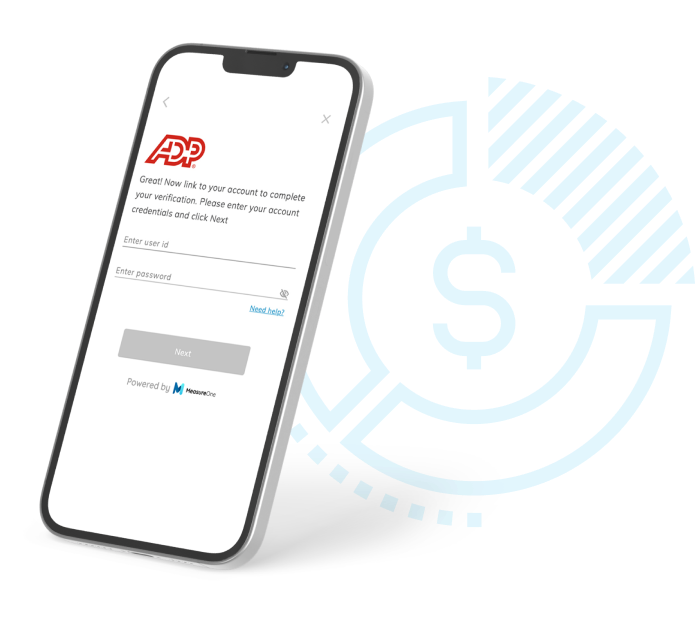 Document Processing Fallback Solution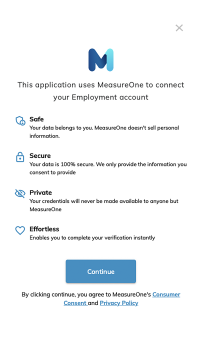 1
The consumer gives permission to MeasureOne to access their income data for the specific purpose(s) of the requesting business (e.g. VOI by a lender)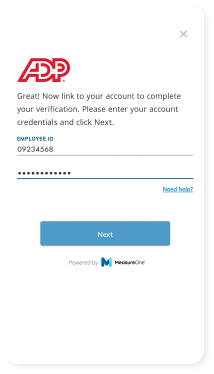 2
The consumer logs into their online payroll account within the MeasureOne platform to connect their source data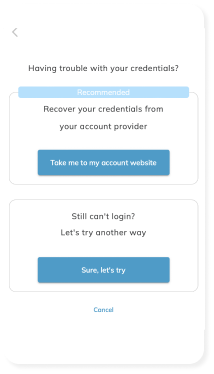 2a
MeasureOne provides direct links to payroll websites for easy username and password recovery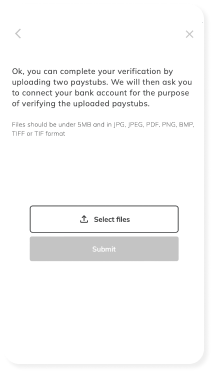 2b
MeasureOne provides an alternative option to income verification by enabling the consumer to upload recent paystubs and verify that data against bank deposits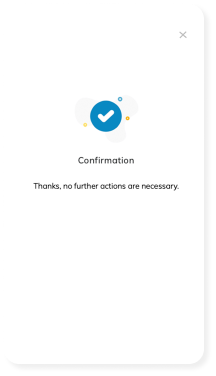 3
Success! The consented and verified income data is instantly delivered back to the requesting business
Ready to get started?
Let us show you the value of consumer-permissed data for your business
Benefits of Document Processing with MeasureOne
Trusted fallback solution
Enable users to upload any relevant documents to fulfill your data request
100% Accuracy
Deterministic processing guarantees 100% accuracy for structured documents - PDF, HTML, JSON, XML, and more
Support for unstructured documents
OCR for unstructured documents and images with confidence metrics at the attribute level to inform your review process
Higher conversions
Seamlessly integrated with the MeasureOne platform for optimal conversion
Extensible platform
Document processing is extensible to any document type
Getting Started is Easy
From small business to enterprise, integration solutions for everybody
Hosted Portal
MeasureOne provides hosted web experiences to access and share consumer-permissioned data
3rd Party Platforms
MeasureOne integrates with third party platforms allowing for easier integration and deployment using your existing operational workflow
API
Integrate the consumer experience natively into your application. Results will automatically populate your platform
Flexible Reporting Options
Reports are 100% configurable to your business needs
Get the data you need directly from a user's uploaded documents
Ensure documents undergo deterministic processing
100% accuracy for structured and unstructured documents
Request standardized data reporting for any document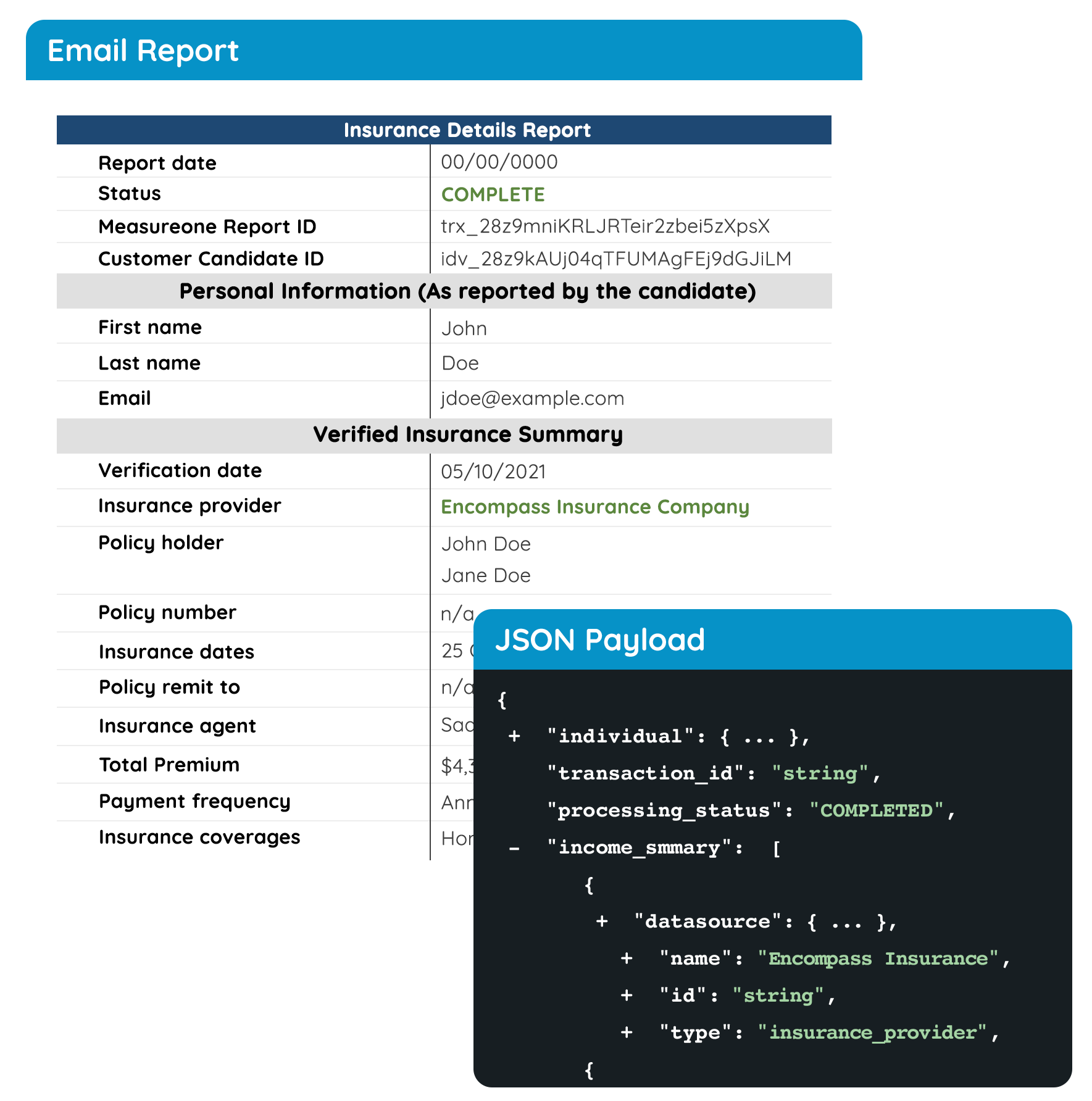 Ready to get started?
Let us show you the value of consumer-permissioned data for your business