Tax Preparation Software
One platform to collect W2s, 1099s, and other tax forms and schedules to streamline the tax preparation process
Collect the consumer tax preparation data you need in seconds, directly from consumers' accounts.
Transform the consumer experience with a simple, streamlined UX for connecting for tax accounts
Leverage consumer-permissioned data to standardize tax preparation processes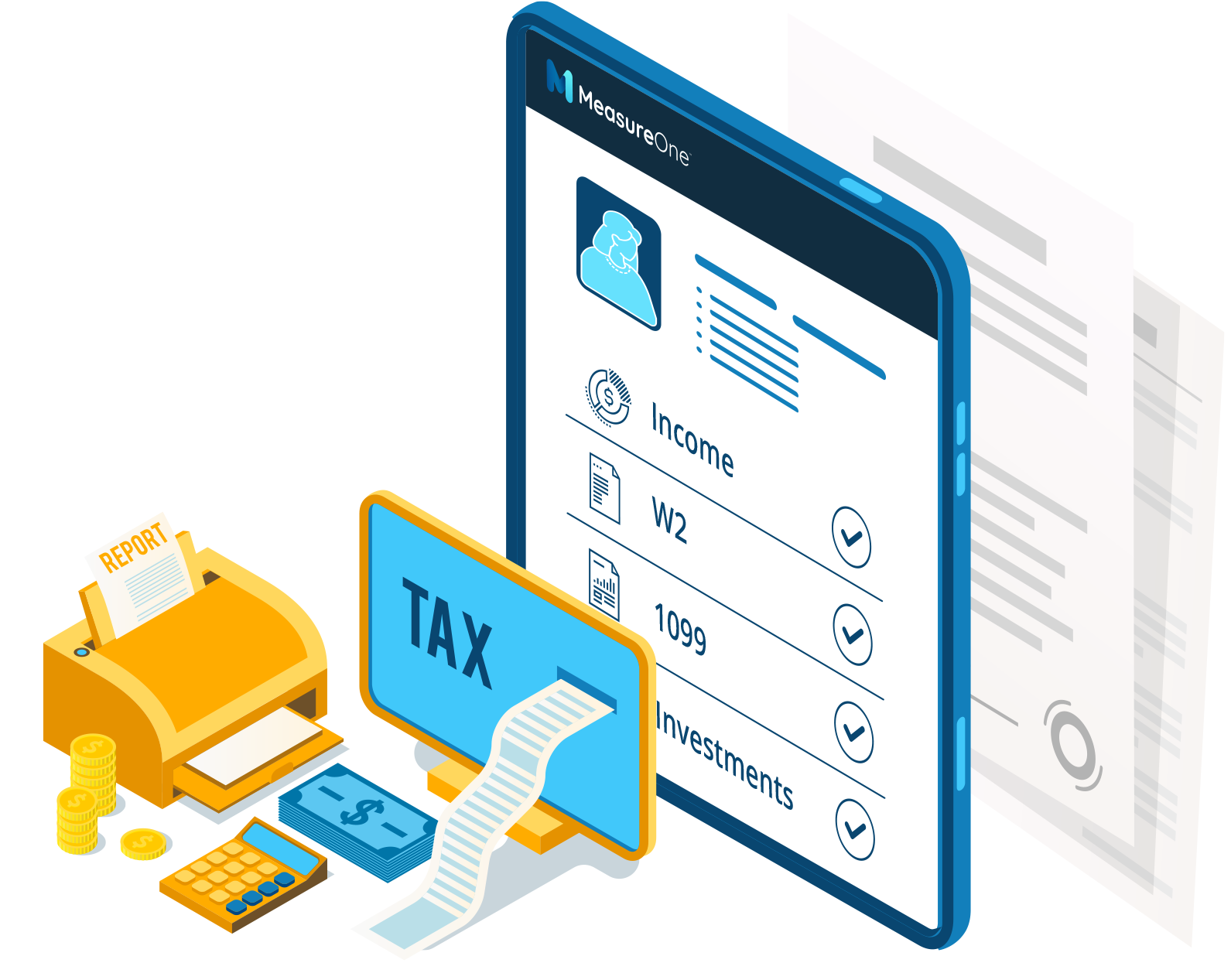 How consumers share their tax documents and data with MeasureOne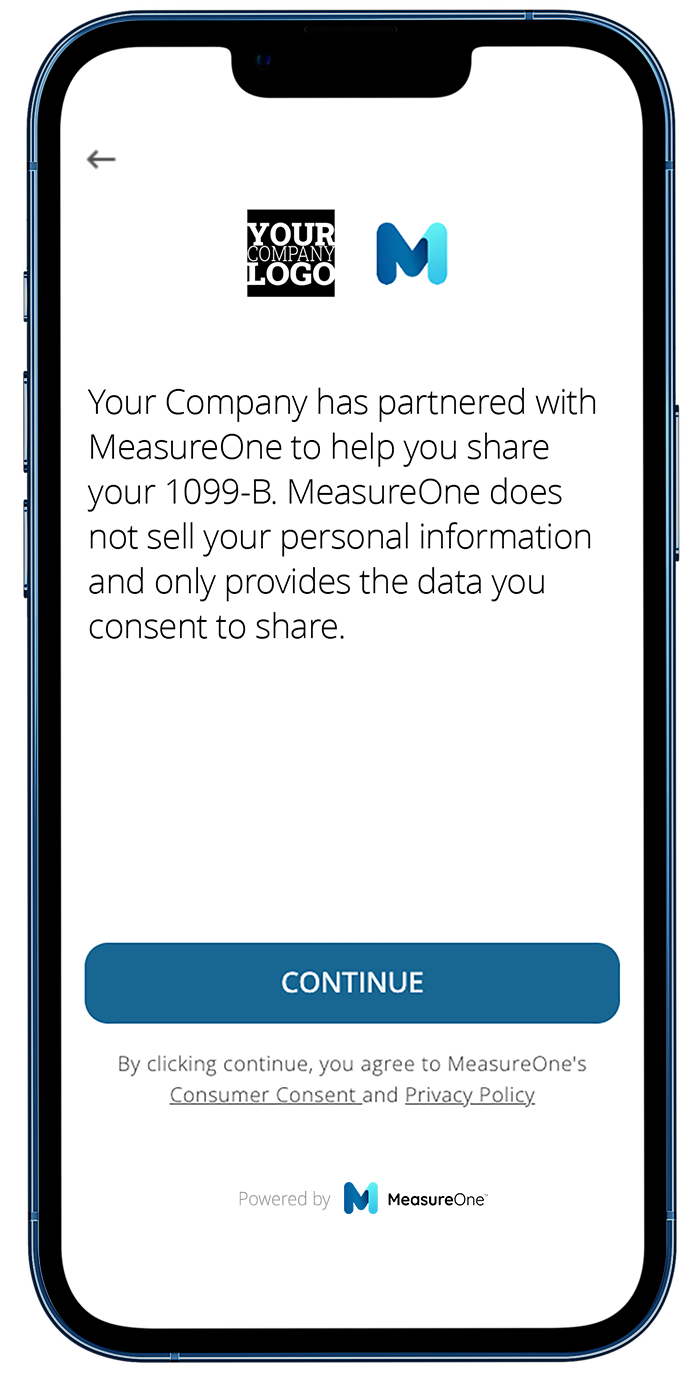 1
Invite your users to share their tax data via MeasureOne (e.g. provide W2, 1099, or Schedule B)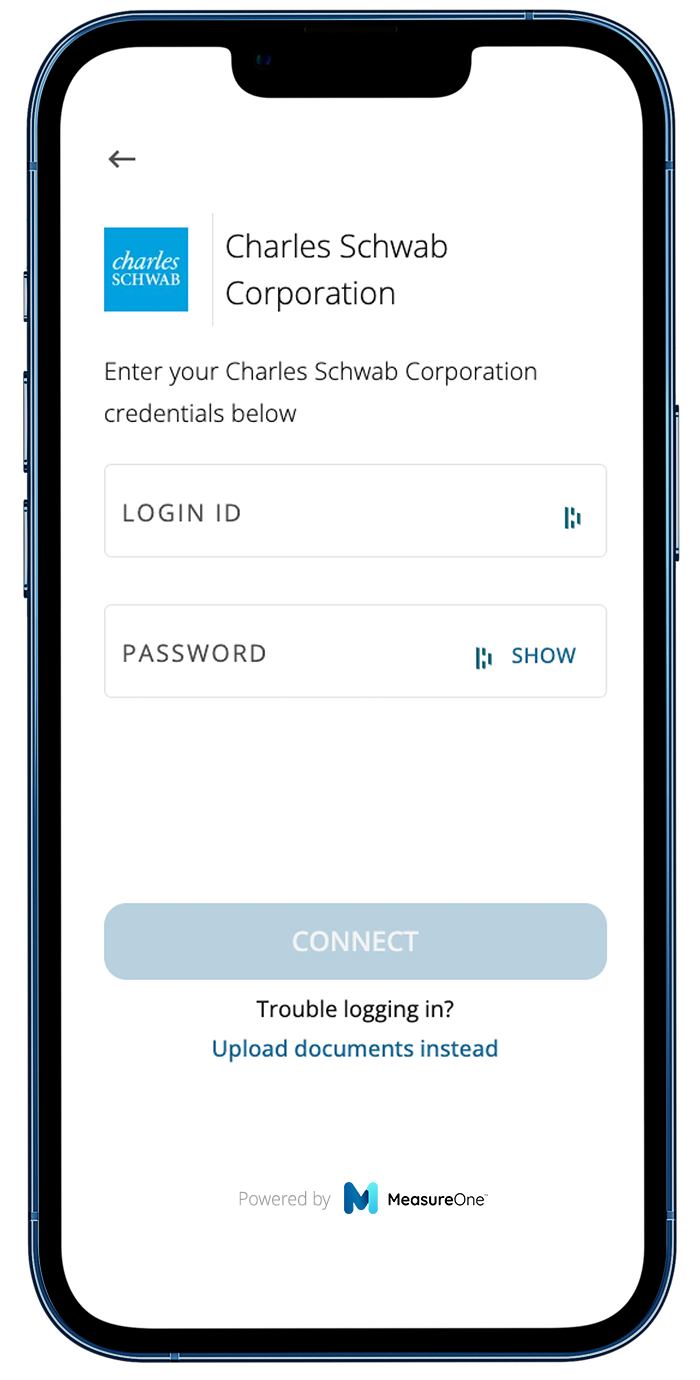 2
The consumer logs into their online payroll, brokerage, or other account via the MeasureOne platform to connect their data in seconds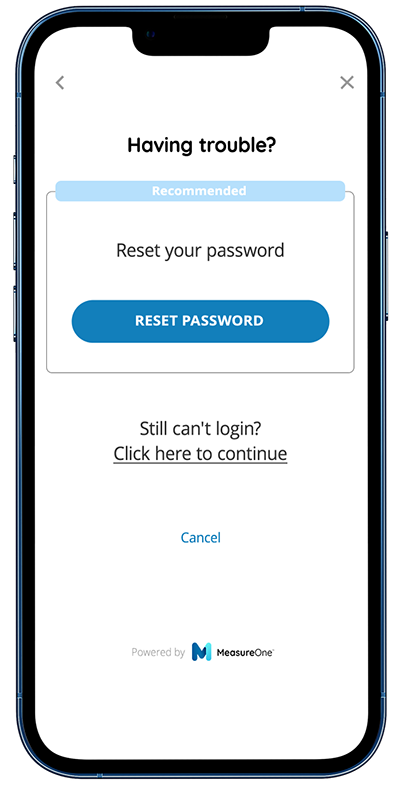 2a
MeasureOne provides direct links to each account for easy username and password recovery if needed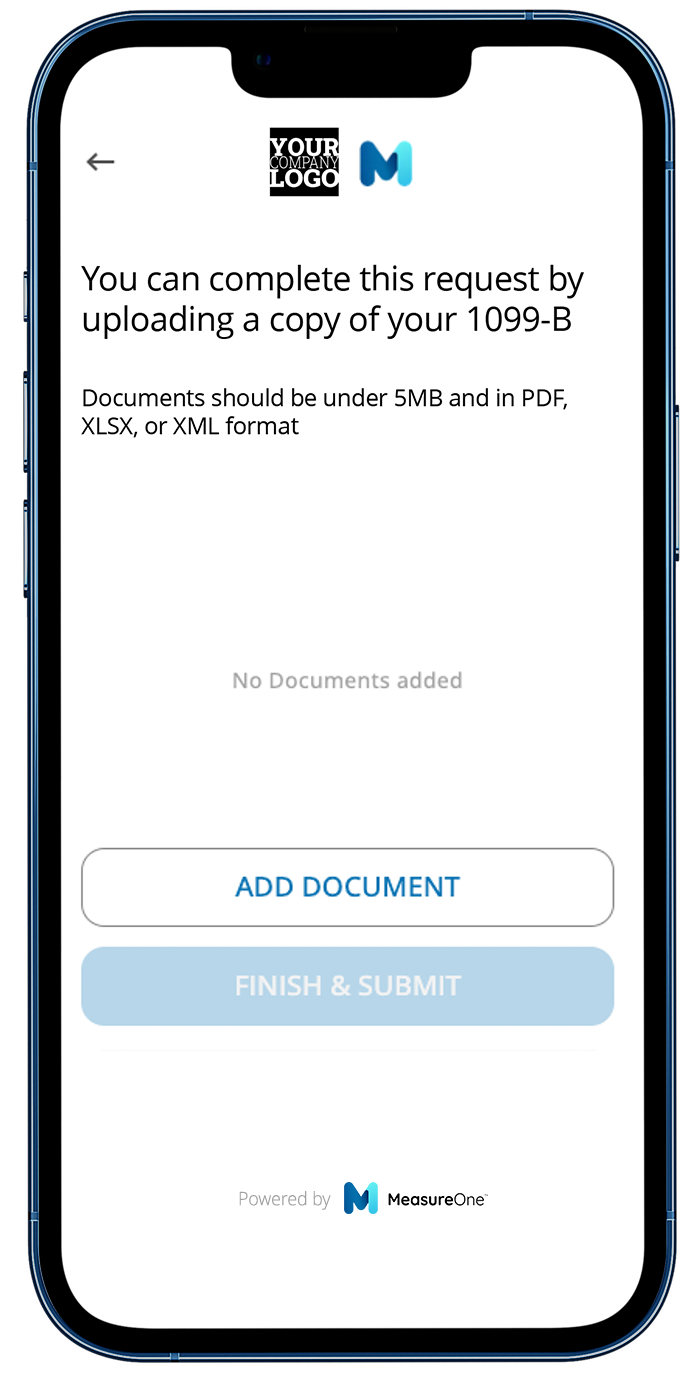 2b
MeasureOne enables the user to upload their tax documents directly as a backup solution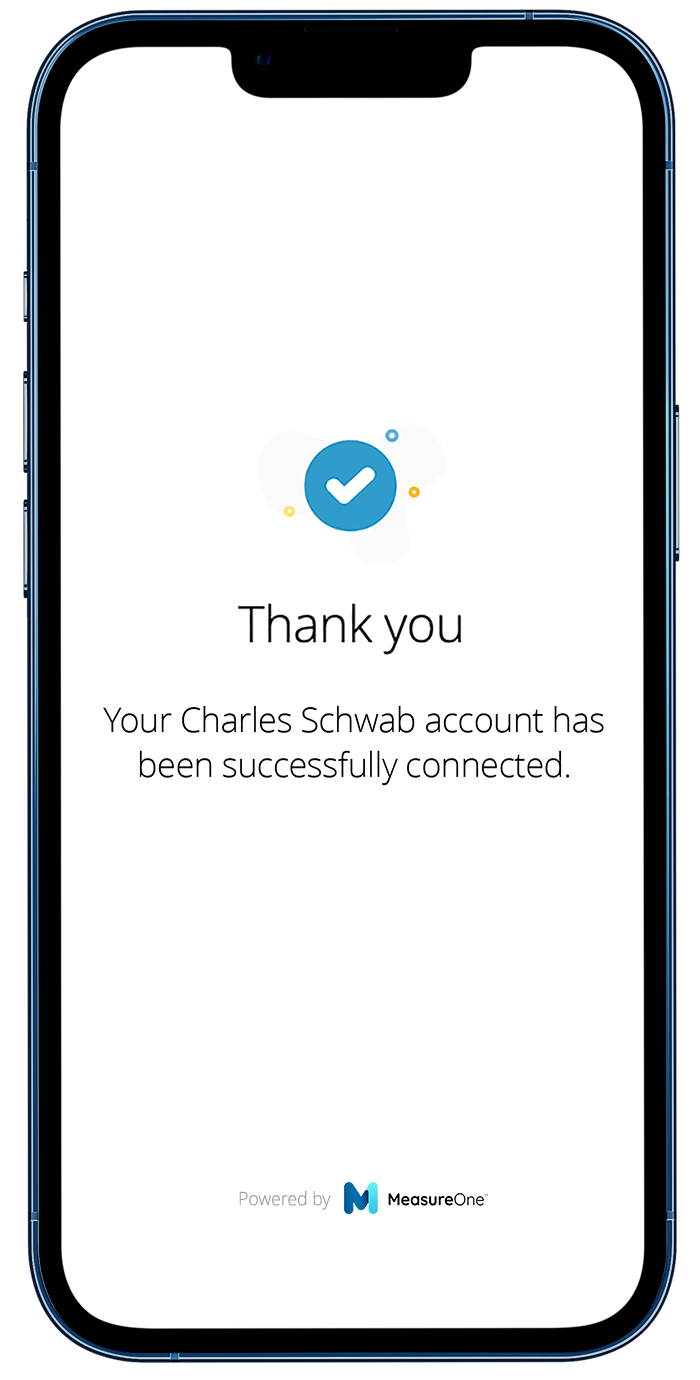 3
Success! The consented and verified tax data is instantly delivered back to the requesting party
Ready to get started?
Let us show you the value of consumer-permissed data for your business
Instant Tax Preparation Data
Your one-stop-shop for tax prep data
A powerful platform
Integrate once with MeasureOne's API and access any relevant tax documents that live in consumers' online accounts
Single, easy user experience
Access tax preparation data, documents, and information from your clients with one consistent UX
Full Automation
Enhance the tax preparation experience with access to any consumer data that has associated credentials
Consumer privacy guarantee
All data consumer approved
Document Processing
Proprietary, automated, and deterministic document processing with 100% accuracy
Get Started with Tax Preparation Data
From small business to enterprise, integration solutions for everybody
Customer Portal
MeasureOne provides hosted web experiences for tax preparers to access and share consumer-permissioned data
3rd Party Platforms
MeasureOne integrates with third party platforms allowing for easier integration and deployment using your existing operational workflow
API
Integrate the consumer experience natively into your application. Results will automatically populate your platform
Customers
Trusted by 90+ brands, MeasureOne is the leading consumer-permissioned data platform for tax preparation

"With industry-leading coverage and consumer privacy at the forefront of their values, MeasureOne is the perfect verification partner for us as we continue to pave the way for a better digital mortgage experience."
Ready to get started?
Let us show you the value of consumer-permissioned data for your business