Get automated access to brokerage data
Collect tax form and schedule data directly from primary sources – consumers' online brokerage accounts.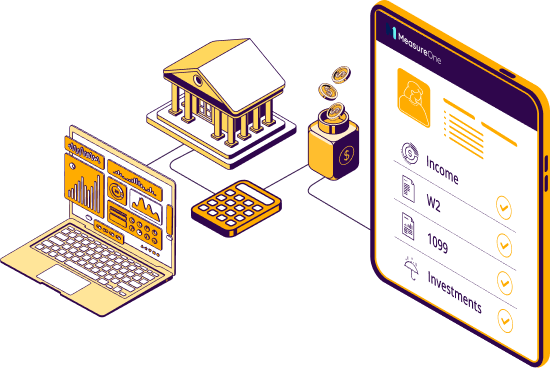 Get the most up-to-date and accurate brokerage data, automatically
Instantly verify 1099-B data at a fraction of the cost
Industry-leading market coverage
Automated, cost-effective real-time brokerage data with 100% accuracy
Simple, streamlined business and user experience
Top Brokerage Data Use Cases
Tax Preparation
One platform to collect and streamline the tax data you need
Learn More


Asset Verification
Instant verification of a user's financial assets

Brokerage Data You Can Access
Get any data in a user's online brokerage account:
1099-B
1099-C
1099-DIV
1099-G
1099-INT
1099-K
1099-MISC
1099-NEC
1099-OID
1099-R
1099-S
1099-SSA
and more
Industry Leading Coverage
The MeasureOne platform covers 95% of brokerage accounts in the US.

How MeasureOne Works
Platform Features
Real-time data

White-labeling
Hosted (no development required) and embedded integration options

Access to source data

Flexible billing, 30-day free trial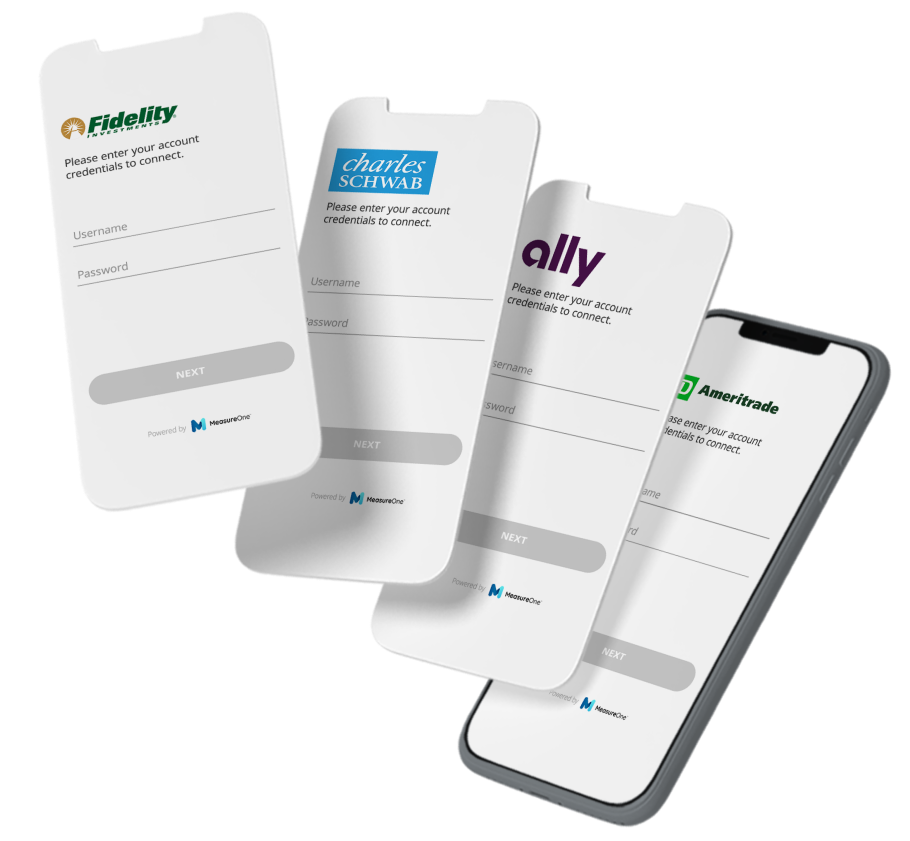 Markets Using Brokerage Data

Tax Preparation
One platform to collect W2s, 1099s, and other tax forms and schedules to streamline the tax preparation process
Credit and Lending
Accelerate approvals and streamline underwriting with instant access to brokerage data
Ready to automate?
Let us show you a better way to access and verify consumer data for your business